Smile.
You're
in Good
Hands.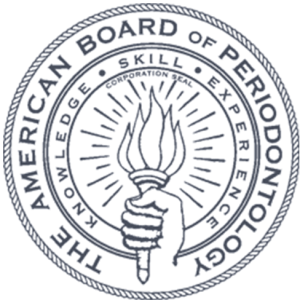 Expertise.
Professionalism.
Compassion.
AZPerio is home to the state's leading board-certified periodontists, expertly guided by a patient-first philosophy and collaborative approach. With seven locations throughout the Valley and Northern Arizona, we are passionately committed to client service, clinical excellence and providing our patients with the widest array of treatment options and latest technological advancements in dentistry.
You will have a dedicated team that remembers your name, puts you at ease and truly cares about the outcome and quality of your treatment. We will listen to your needs and concerns, and provide you with the information needed to make informed decisions about your oral health. Learn more about what you can expect throughout treatment.
Having earned the trust of many of Arizona's premier dental practices, AZPerio has built a national reputation as an authority on treatment options for gum disease. We are equipped to handle the most complex cases, employing innovative, evidence-based medicine in a caring environment. Learn why and when you should refer your patients.
Testimonials
Thank You for Giving Me Back My Smile
"I recently was referred to Ahwatukee Periodontics by a Dentist in Casa Grande, when I came I was in a world of hurt and disappointment. I had a root canal & crown done by a company in Casa Grande, my crown was done poorly, within a year and a half it broke off leaving me a huge gap in the front of my mouth. I was devastated at the way I looked and at the poor service, response and uncaring attitude I received from that company. Upon going to the new dentist Dr. Dill in Casa Grande he began the journey along with Dr. Fitzgerald to cover the hole while fixing the tooth with an implant. I am so happy with both Doctors, their work and the wonderful people in both locations. They all work together with such professionalism and caring attitudes I will come back for any and all my dental needs. Thank you for giving me back my smile."
- Rebecca Johnson
Very Happy with The Results
"Dear Dr. Donovan, I want to thank you for being who you are, a friendly, caring, honest, straightforward and confident skilled medical professional, a rare combination of qualities I haven't found in many of my medical providers I've come into contact over the years. Going to the dentist is pretty high on the list of things I dislike, but working with you made it more tolerable. You always made me feel comfortable and I trusted you throughout the dental implant process. I am very happy with the results. I also commend Erica and your other staff. I would definitely recommend you to anyone considering having this procedure."
- Sheryl Gelbard
Highest Quality of Care Possible
"Dear Dr. Reitan, After seventeen years of retirement, following thirteen years of practice of dentistry, I have observed many and varied dental practices. Your practice and staff exemplify the goodness of your endeavor. Your staff works as a close knit, loyal team. The skill, the knowledge, the reassuring and comforting attitude of your staff is evident. Your own mannerisms, professionalisms and skill reveal an unselfish goal of providing the highest quality of care possible. I find you reassuring, respectful of your patient's concerns. You quickly instill trust on the part of your patients. You are not rushed, instead you make a patient feel you are genuinely there for the patient. In short, your practice is distinguished and in short, a cut above the rest."
- Ronald Thompson, DDS
Best Health Care Decision
"I had two dental implants placed by Dr. Houser to replace several failed teeth. I had no discomfort after implant placement and my new implant teeth feel and function like natural teeth. I must say that my dental implants have been the best health care decision and investment I have ever made."
- R.M., Fountain Hills, AZ
Implants Are Doing Great
"The team at AZ Perio have restored my smile. After years of neglect I had lost faith in my teeth and had cavities and had to have them extracted. I did not tolerate my upper denture well. The upper plate made me gag and I could not chew the foods I used to enjoy. I was treated with dental implants and now have fixed teeth and can chew whatever I want. It has been 8 years since I was treated and my implants are doing great. I would recommend dental implants and AZ Perio to anybody."
- E.M., Gilbert, AZ
Very Caring & Professional
"My dentist referred me to Dr. Houser, here at Ahwatukee Periodontics. I had an abscessed tooth, which needed to be pulled. After that, it was necessary to have surgery for an implant to replace the tooth. Throughout the entire set of procedures required, including follow-up appointments, Dr. Houser and staff were very caring and professional. I feel fortunate to have been a patient here at Ahwatukee Periodontics. I would not hesitate recommending their services to anyone in need."
- P.B., Ahwatukee.
Great Experience
"Dr. Houser and Staff. I wanted to personally thank each of you for your professionalism and dedication. All in all, I have had a great experience would highly recommend your firm to my fellow "baby boomers." From your front office to the assistants and associates, you should be very proud. See you all very soon."
- Larry Cox
Highly Recommend
"Having multiple dental horror stories I was hesitant to go to any dentist. From a highly trusted recommendation I saw Dr. Ralph Wilson. I am now pain free after years of major dental issues. The office staff was helpful, friendly and organized. I never felt not taken care of. I would HIGHLY recommend Dr. Wilson to anyone needing implants or periodontal work. He is versed in the newest technology and his knowledge unsurpassed."
- A.P. Phoenix AZ